Every High School Student Should Become An Entrepreneur
From Laurie Stach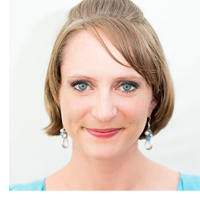 Becoming an entrepreneur has the biggest impact on growing the most important skills and mindset components for success. Our goal at MIT Launch is to prepare students for real world success, and that takes resiliency, problem solving, adaptability, and resourcefulness – far more than just the ability to take a test – and we offer the exciting and dynamic environment to explore one's passions, solve problems, and innovate through a proven process guided by top thought leaders.
Students go all the way from coming up with ideas, through market research and prototyping, to a final pitch. There is a reason that MIT cranks out so many entrepreneurs with repeatable success, and it comes down to Disciplined Entrepreneurship. Throughout this process, students learn integrated and proven methods for entrepreneurial success, plus receive mentorship and professional skills development throughout the hands-on application. Entrepreneurship CAN be taught.
MIT Launch has three components: the summer program held at MIT, after-school clubs at high schools, and an online course.
MIT Launch Summer brings together each summer high school students from all over the US and world to the MIT campus to become entrepreneurs in a 4-week program. This experience connects students to many of the best entrepreneurial networks and leaders across campus for instruction and best practices, engraining in them the MIT culture of Mens et Manus - mind and hand. This intensive experience requires admission through a competitive application process. www.launchsummer.org
Through MIT Launch Clubs, school entrepreneurship clubs are being started at schools around the world, with teams becoming entrepreneurs and starting real companies. The first year involved around 20 schools of Launch alumni with about 100 companies started. Finalists were invited to a mentorship and pitch competition at MIT in the spring of 2015. Launch Clubs has expanded to almost 100 schools this year. Any school can start a club, so learn more now about how to start one at your school! www.mitlaunchclubs.com
LaunchX Online Course is aimed at guiding first-time entrepreneurs through the steps of starting a company, helping to overcome the hurdles to making that first step to launching something new. Course registration is available on edX / MITx. www.edx.org/course/becoming-entrepreneur-mitx-launch-x
MIT Launch entrepreneurs have gone on to generate significant revenue, raise investor funding, be accepted accelerators, speak at TED events, start hackathon circuits, and more! Sign up for our newsletter or see our company alumni page for more.
Our studies have shown that of the top skills required for success in life going forward – resiliency, work ethic, problem solving, communication, opportunity identification – the experience of starting a company is the single biggest contributor to skill development. So if you could do ONE THING to best prepare for your future, while also exploring some of your passions, having fun, and growing professionally and personally…
Laurie Stach, MBA is the Founder and Executive Director of MIT Launch entrepreneurship programs for high school students, plus she is the Program Manager for High School Education at the Martin Trust Center for MIT Entrepreneurship.